DMAA Pre-Workout Booster
€30.00
Everyone needs extra energy to take their workouts to the extreme from time to time, whether it's to give the maximum during leg day or to be able to continue training with a fatigued CNS, DMAA Pre-Workout Booster is the perfect energy supplement to give extra energy to each workout, it can be used as an addition to your favorite pre-workout or used as a pure pre-workout.
DMAA benefits
• Improves endurance
• Stimulant
• Euphoria
FREQUENTLY BOUGHT TOGETHER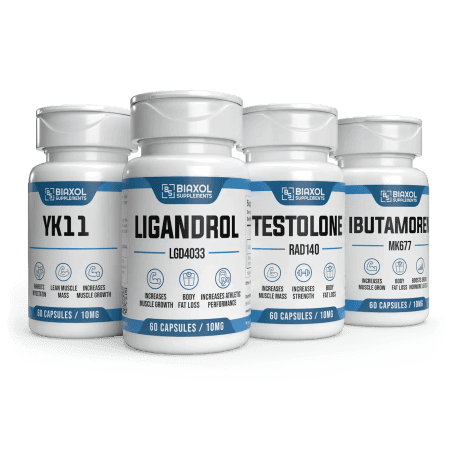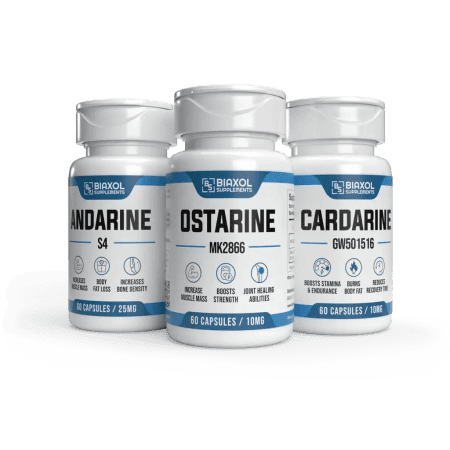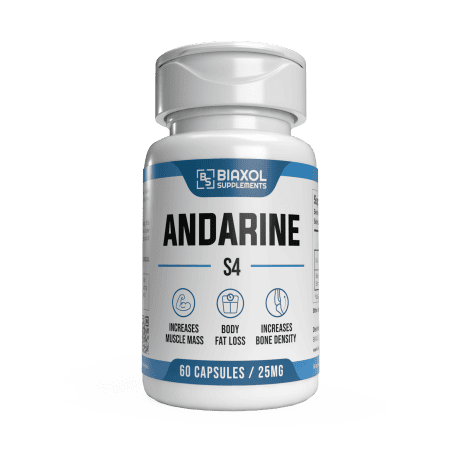 IT'S TIME TO GET EXPLOSIVE
Are you looking to take your workouts to the next level? Look no further than Biaxol's DMAA Pre-Workout Booster! This supplement is specifically designed to enhance your performance, increase your energy and focus, and maximize your results.
With DMAA as the key ingredient, this booster is the perfect addition to any fitness routine. DMAA has been shown to increase oxygen flow to the muscles, resulting in improved endurance and strength. Additionally, DMAA can improve focus and motivation, helping you to push through even the toughest workouts.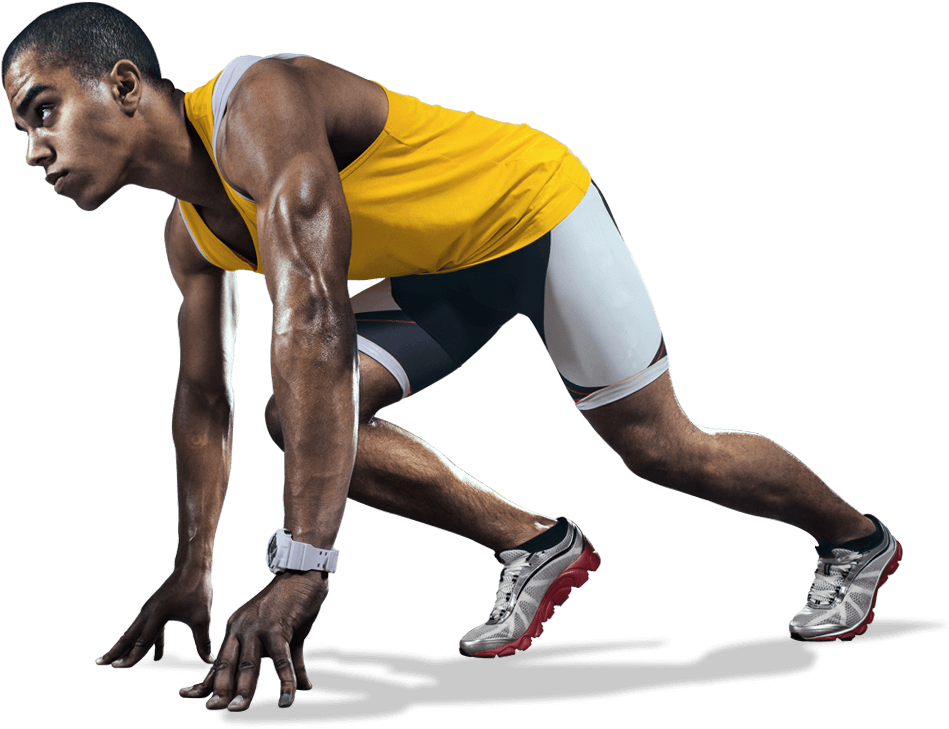 EXPERIENCE HARD-HITTING ENERGY, SHOCKING PUMPS AND LASER FOCUSED MENTAL DRIVE
Harness the power of the most effective ingredient within this powerful pre-workout! Enjoy the ease of using one capsule and explosive performance in the gym and beyond!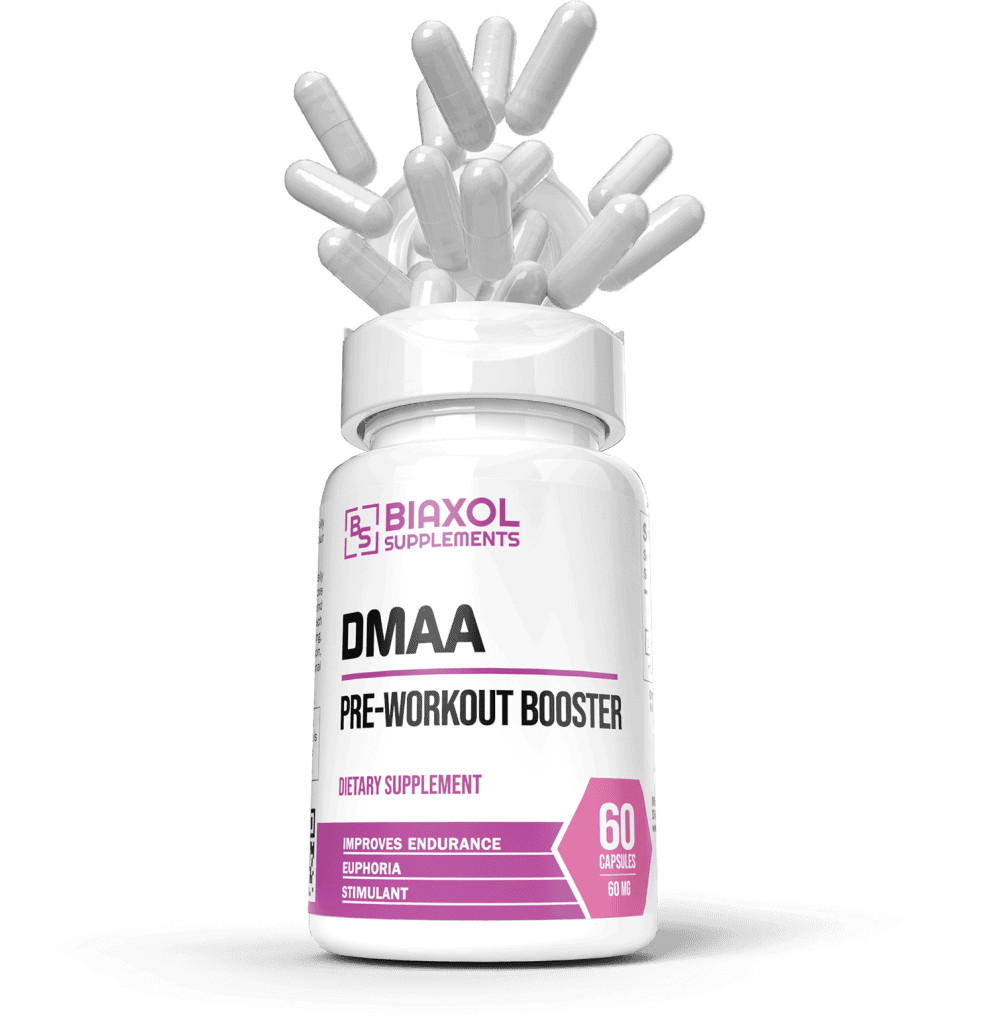 BE EXPLOSIVE IN 3 SIMPLE STEPS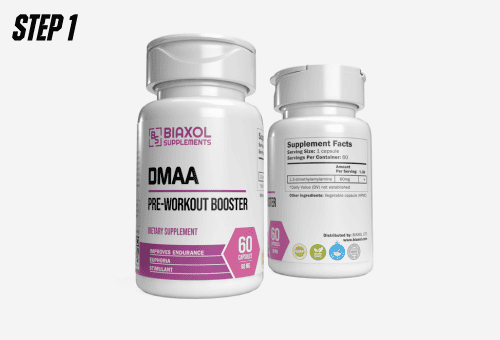 Place an order quick and simple with your desired payment method.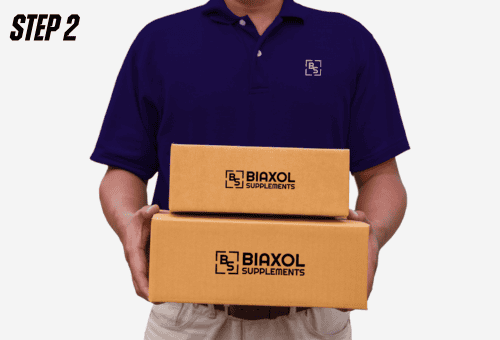 Get your order dispatched in the next business day and receive it as soon as possible.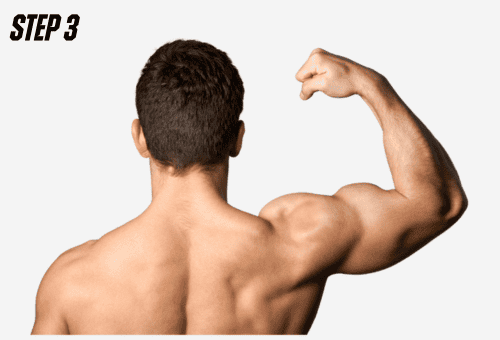 By sticking to the recommended dosages, you'll see the results as quick as in few days or weeks.

We also offer a professional customer support to answer to all your questions. If you can't find something you are looking for, feel free to contact us anytime by e-mail.
DMAA, or 1,3-dimethylamylamine, is a stimulant compound that was commonly used in dietary supplements and pre-workout products. It is derived from the geranium plant and has been used to enhance energy, focus, and athletic performance.
The recommended dosage for DMAA is typically 1 capsule per day. It is important to carefully read and follow the instructions provided on the product label for the specific DMAA product you are using.
DMAA primarily functions as a central nervous system stimulant. It works by increasing the release of certain neurotransmitters, such as dopamine and norepinephrine, which can lead to enhanced energy, alertness, and improved mood. 
How long does delivery take?
The estimated delivery times are as follows: Europe (4-7 days), USA (7-10 days), and International (10-15 days). Please note that these are approximate timeframes and can vary depending on the specific location.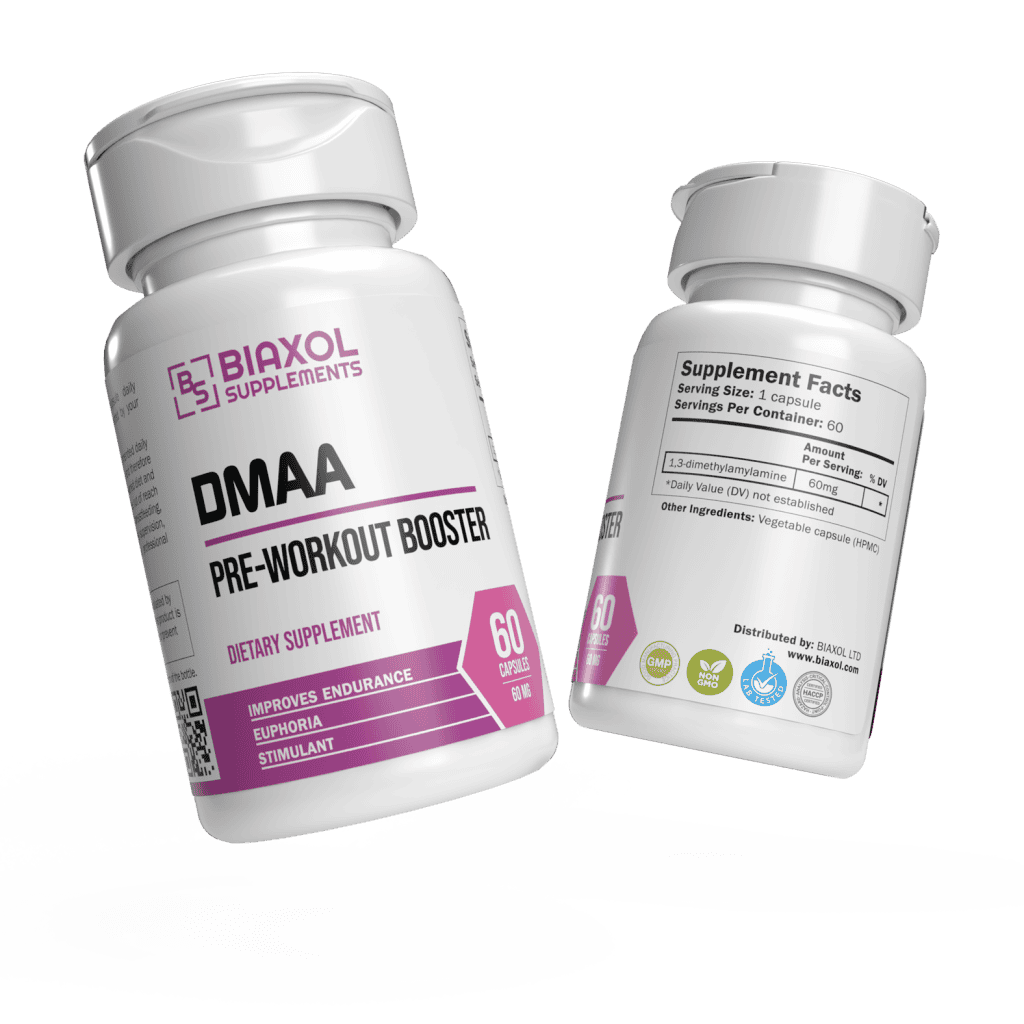 Unlock your full potential with DMAA and experience enhanced energy, focus, and performance. Take your workouts to the next level and achieve your fitness goals faster.
Description
Description
!!!!!!!DO NOT WRITE HERE ANYTHING!!!!!!
Additional information
Additional information
| | |
| --- | --- |
| Sports Nutrition | |
| Goal | |
| Active Ingredients | |
Reviews