S23
€40.00
S23 is an orally bioavailable, non steroidal Selective Androgen Receptor Modulator (SARM) that has been proven to increase lean muscle and bone tissue while being tissue selective (unlike traditional steroids). S23 will reduce water retention, create a hardening of muscle and a grainier, ripped and more aesthetic look. 
Benefits:
Muscle Dryness, Hardening and Vascularity
Brings out Muscle Details
No Water Retention
Rapid Fat Loss
Increased Power & Strength
FREQUENTLY BOUGHT TOGETHER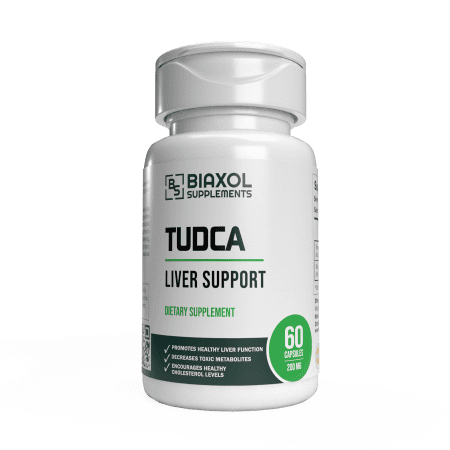 SUPERCHARGE
MUSCLE GROWTH
TIME TO TRANSFER YOUR BODY
What to expect from SARMs?
BUILD MUSCLE IN 3 SIMPLE STEPS
Place an order quick and simple with your desired payment method.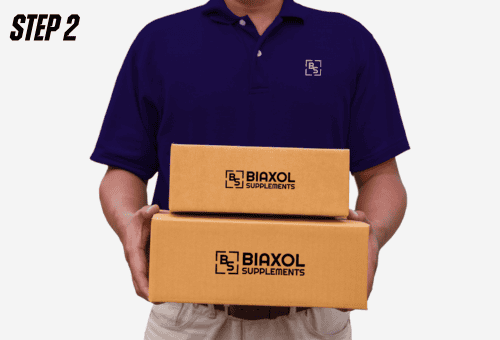 Get your order dispatched in the next business day and receive it as soon as possible.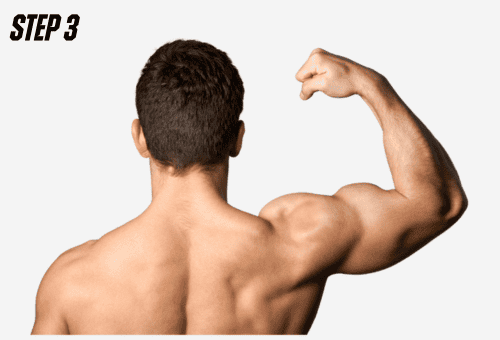 By sticking to the recommended dosages, you'll see the results as quick as in few days or weeks.

We also offer a professional customer support to answer to all your questions. If you can't find something you are looking for, feel free to contact us anytime by e-mail.
Like other SARMs, S23 binds to androgen receptors in the body, primarily in muscles and bones. This selective binding triggers anabolic effects, leading to increased muscle mass, strength, and improved bone density.
Can I stack S23 with other SARMs?
Certainly! Stacking S23 with other SARMs or supplements can be an effective way to maximize your fitness goals and achieve even better results. By combining complementary compounds, you can potentially enhance the benefits of S23.
In many places, it is legal to buy and use S23 for personal use, especially for research and fitness purposes. However, as with any supplement, it's essential to check your local laws and regulations before purchasing.
The appropriate dosage of S23 can vary based on individual factors, such as experience level and goals. However, typical dosages range from 10 to 30mg per day. It's crucial to start with lower doses and gradually increase if needed, but never exceed recommended doses to avoid adverse effects.
Description
Description
!!!!!!!DO NOT WRITE HERE ANYTHING!!!!!!
Additional information
Additional information
| | |
| --- | --- |
| Sports Nutrition | |
| Active Ingredients | |
Reviews (0)
There are no reviews yet.
Quick Comparison
Settings
S23

remove

Ligandrol LGD4033

remove

Bulking Stack

remove

Ibutamoren MK677

remove

Andarine S4

remove

YK11

remove

Name
S23

remove

Ligandrol LGD4033

remove

Bulking Stack

remove

Ibutamoren MK677

remove

Andarine S4

remove

YK11

remove

Image
SKU
5065012363043
5065012363012
ST9999
5065012363081
5065012363050
5065012363067
Rating
Price

€

40.00

€

50.00

€

195.00

€

50.00

€

50.00

€

60.00
Stock
Availability
Add to cart
Description
S23 is an orally bioavailable, non steroidal Selective Androgen Receptor Modulator (SARM) that has been proven to increase lean muscle and bone tissue while being tissue selective (unlike traditional steroids). S23 will reduce water retention, create a hardening of muscle and a grainier, ripped and more aesthetic look.  Benefits:

Muscle Dryness, Hardening and Vascularity
Brings out Muscle Details
No Water Retention
Rapid Fat Loss
Increased Power & Strength

Ligandrol (LGD4033) is a Selective Androgen Receptor Modulator (SARM) that usually goes by the name Ligandrol. It has the ability to rapidly increase muscle mass while reducing overall body fat. LGD4033 is the best SARM for increasing anabolic activity, strength and muscle growth for both male and female bodybuilders.  Benefits:

Muscle growth
Improving of muscular hardness
Body fat loss
Healing properties

Directions for Use: YK-11: Ingest a daily dosage of 10-20mg of Ostarine, ideally taken after any meal of your choice, if you take 20mg the dose should be split between two meals. Ligandrol: Administer between 10mg to 20mg of Ligandrol daily, which can be taken following any meal. RAD-140: Include a daily dosage of 20mg of RAD-140 in your routine, ideally after any meal. Ibutamoren: Implement a daily intake of 20mg of Ibutamoren, with 10mg in the morning prior to breakfast and the remaining 10mg in the afternoon before bedtime. Mechanisms of Action: YK 11: it amplified the anabolic profile of the cycle by directly engaging with muscle tissue, it also lowers Myostatin hence furtherly increasing muscle building capabilities. RAD-140, and Ligandrol: These compounds amplify the anabolic profile of the cycle by directly engaging with muscle tissue. This leads to increased muscle mass and strength, in addition to improving nutrient partitioning. Ibutamoren: This compound enhances Growth Hormone levels, leading to an increase in muscle mass and stimulating appetite. It also improves nutrient partitioning, optimizes sleep quality, among several other health benefits.
Ibutamoren also known as MK677 is a growth hormone secretagogue that increases growth hormone and IGF-1 levels in the body. Its key action improves bone and muscle mass, bone mineral density and an improvement in sleep, strengthening memory and our immune system.  Benefits:

Accelerates muscle growth
Increases body fat loss
Increases metabolism and recovery
Reduces fatigue and improves deep sleep

Andarine (S4) is one of the strongest Selective Androgen Receptor Modulators (SARMs). You can use it to

optimize your training gains and streamline your physique.

Among its many benefits, this SARM can

increase muscle mass, strength, and mineral density of bones, reduce fat, boost the healing process for muscle injuries, and act quickly.

S4 is popular among bodybuilders, athletes, and people who like to work out regularly.

Benefits:

Increased muscle mass
Fat loss
Faster recovery
Body recomposition
Increased strength

YK11 is a Selective Androgen Receptor Modulator (SARM) and acts as a potent Myostatin inhibitor in the body, allowing for muscular development far exceeding one's genetic potential. YK11 just like any other SARM is designed to help with muscle growth. The compound promotes muscle growth, muscle retention, and the growth of new muscle cells. Benefits:

Increased muscle growth
Strengthened bones
Lean Muscle Mass
Increased strength and endurance

Content
!!!!!!!DO NOT WRITE HERE ANYTHING!!!!!!
!!!!!!!DO NOT WRITE HERE ANYTHING!!!!!!
!!!!!!!DO NOT WRITE HERE ANYTHING!!!!!!
!!!!!!!DO NOT WRITE HERE ANYTHING!!!!!!
!!!!!!!DO NOT WRITE HERE ANYTHING!!!!!!
!!!!!!!DO NOT WRITE HERE ANYTHING!!!!!!
Weight
Dimensions
N/A
N/A
N/A
N/A
N/A
N/A
Additional information

| | |
| --- | --- |
| Sports Nutrition | |
| Active Ingredients | |

| | |
| --- | --- |
| Sports Nutrition | |
| Active Ingredients | |

| | |
| --- | --- |
| Goal | |
| Sports Nutrition | |
| Active Ingredients | |

| | |
| --- | --- |
| Sports Nutrition | |
| Active Ingredients | |

| | |
| --- | --- |
| Goal | |
| Sports Nutrition | |
| Active Ingredients | |

| | |
| --- | --- |
| Goal | |
| Sports Nutrition | |
| Active Ingredients | |